Foxcatcher: The Artistic Possibilities of Wrestling At Cannes
The Cannes Film Festival, the most important and prestigious festival in the world, is currently underway and one of the biggest hits to come out of the 2014 edition of this generally flashy, glamorous, and occasionally pretentious (when it's not being besieged by the cast of Expendables 3 in a tank) arthouse mecca, just happens to be about the completely un-Cannesy world of amateur wrestling.
Foxcatcher, the stranger than fiction true story of the bizarre and tragic relationship between multimillionaire, amateur wrestling enthusiast, and paranoid schizophrenic, John du Pont, and Olympic and World Champion wrestlers, Mark and Dave Schultz, premiered earlier this week to almost universal praise. The film, based on Mark Schultz's autobiography and directed by Bennett Miller, the man behind Moneyball and Capote, has earned high praise from critics at Film.com, Variety, The Guardian, Time, and Indiewire. Some are hailing it as a pointed satire of American exceptionalism. Others have praised it as an insightful look at the psyches and struggles of also-rans in the face of true greatness. Yet others believe that it is both of those things at once.

John DuPont in 1992, talking with wrestlers at the Foxcatcher, an Olympic training facility he operated on his 800-acre estate in Pennsylvania. Photo by Tom Mihalek/AFP.
The performances at the heart of Foxcatcher are also receiving their share of positive reviews. Affable comedy veteran Steve Carell, donning a prosthetic nose like so many Oscar hopefuls before him, is reportedly chilling and unrecognizable as du Pont, the troubled trust fund man-child who bankrolls the American wrestling team in the late eighties and early nineties, and enlists the younger and slightly less decorated Schultz brother, Mark, to help him build and run a wrestling camp on his Foxcatcher estate. Channing Tatum continues to emerge from his generic man meat cocoon in his turn as Mark, a vulnerable and troubled performance that further proves that he is more than just a pretty body. The beloved Mark Ruffalo earns some more Ruffalo-esque praise for his take on Dave Schultz, the charismatic and talented golden boy of American wrestling who eventually finds himself drawn into the Foxcatcher community with his brother and—real life spoiler alert—shot to death by du Pont. Vanessa Redgrave appears to be scaring the shit out of everyone with her small but mighty turn as the overbearing du Pont matriarch.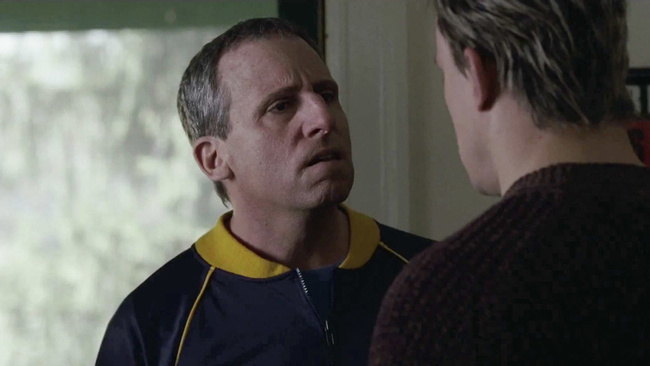 What's most interesting about this critical love-fest, at least to this fight geek, is that Foxcatcher is not being lauded in spite of its connection to the wrestling world. The grappling itself is actually being celebrated by the film community for both its literal presence in the film and its metaphorical implications for the story.
Indiewire's Jessica Kiang writes that the wrestling "deserves praise all its own [...] Tatum and Ruffalo both totally convinced in those fight scenes, especially the extended one of the two of them training that begins the film and that tells you, in course of a session that goes from cordial to aggressive, everything you need to know about their relationship."
Time's Richard Corliss also waxes poetic on that opening bout: "A marvelous early scene shows Dave (Ruffalo) leading Mark (Tatum) in a warmup exercise—a series of embraces, pats, grips and flips that eventually draws blood—and all to make Dave a more formidable wrestler. Beautifully choreographed and performed, and revealing emotional vectors that the rest of the film withholds, the scene in the wrestling circle is equally a fraternal fight and a love match."
Justin Chang from Variety raves about the film's "superbly convincing" fight scenes and its 'finely detailed portrait of the wrestling community (with appearances by real-life wrestlers including a cameo by Mark Schultz himself) that fascinates in of itself."
Peter Bradshaw of The Guardian takes the symbolic aspects of the wrestling even further in his review, writing "The act of wrestling itself is an absorbing and obviously metaphorical contest. It is an un-erotic clinch: as intimate as dancing. In an early training encounter, Mark is clearly furious with himself for being bested by Dave and accidentally-on-purpose butts him in the face. Dave just wipes away the blood and carries on. He doesn't say anything and his manly reticence and forgiveness just makes Mark's sense of defeat worse."
Bradshaw concludes his review by postulating that "Foxcatcher may yet create a new genre to match the boxing movie: the "wrestling movie"—the kind that Barton Fink was trying to write in the Coen's film.
We'll be able to see for ourselves how well Foxcatcher captures the life of the mind of the wrestling community when it is released theatrically this November.
Check out this related story: