Home Grown on Kaua'i: Dustin Barca's Tradition of Fighting
Dustin Barca left the professional surfing tour planning on dedicating himself to mixed martial arts. That was four years ago, and since then the 32 year old Hawaiian has emerged as a leader in the anti-GMO movement, fighting against the use of non-stop, restricted-use pesticide spraying by chemical companies like Monsanto. This year, he is running for mayor of his home island of Kaua'i in an attempt to unseat those funded by foreign interests, and change Hawaii's environmental policies.
I met Barca for the first time at his home in Kilauea, on the northeastern side of the island. His jiu jitsu studio sits just adjacent to his house, where he teaches his son Nihoa the ins and outs of The Gentle Art.
Brazilian instructor Bruno Ewald's Longman Jiu Jitsu is just down the street where he also trains and teaches. During the couple of days I spent there, we rolled, walked along the reef, and ate watercress out of the river like salad.
In between all of this, Barca visited schools, volunteered in the local Taro fields, held signs on the streets, and went to rallies. To me, Barca epitomizes the warrior spirit, the Bushido code of honor, and self-sacrifice for the community.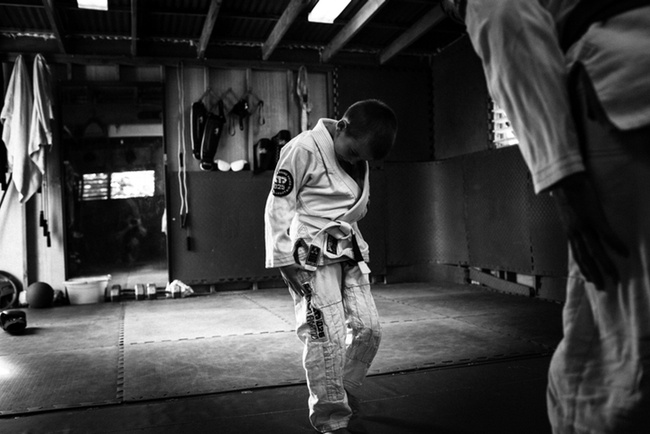 Check out more of Stefan's work on Instagram.
Read more about Dustin Barca:
A Mixed Martial Artist Takes on Monsanto
A Mixed Martial Artist Runs for Mayor to Keep Fighting Monsanto