Is Lack of Opportunities for Lighter Fighters Hindering MMA's Global Growth?
Heavyweight bouts will always have a certain allure but hardcore fight fans know the best action is more likely to be found in the lower divisions. Boxing promoters might lie awake at night dreaming of discovering the next Mike Tyson. But during the daytime they have no qualms about putting together cards that are headlined by two men who between them weigh less than 'Iron Mike' did during his prime.
Demetrious Johnson is for my money is the best p4p fighter on the planet. Yet the reigning UFC flyweight champion receives a surprisingly lukewarm response from MMA fans. The lack of interest in the UFC's 125 lbs division is palpable and I doubt the promotion would be willing to even contemplate introducing lower divisions in the current climate.
For a male MMA fighter wanting to compete below 125 lbs the outlook is bleak. There are a handful of promotions with a 115 lbs division but fights at this category are few and far between. Opportunities for men weighing in at either 105 lbs or 110 lbs are virtually non-existent in the sport.
It's not just individual fighters who are missing out. There are whole territories where opportunities for MMA glory are severely limited because, to put it bluntly, the people there simply aren't that big. To demonstrate this point I took a look at some rankings data from boxing, a sport in which the 105 – 122 lbs divisions are thriving.
A detailed breakdown of the rankings by Ring Magazine (the most reliable rankings in the boxing business) gives a clear indication as to which countries tend to successfully produce the smaller fighters in that sport. The breakdown of nationalities for top ten ranked fighters between minimum weight (105 lbs) and super bantamweight (122 lbs) is as follows:
Philippines (11) 17%
Mexico (10) 16%
Japan (9) 14%
Thailand (9) 14%
USA (5) 8%
South Africa (3) 5%
England (3) 5%
Argentina (2) 3%
Puerto Rico (2) 3%
Panama (2) 3%
Nicaragua (2) 3%
China (1) 1.6%
Cuba (1) 1.6%
Northern Ireland (1) 1.6%
Dominican Republic (1) 1.6%
Peru (1) 1.6%
Now let's compare that to the breakdown of nationalities for The Ring rankings from featherweight (126 lbs) to heavyweight (unlimited).
USA (29) 25%
Russia (12) 11%
England (11) 10%
Mexico (7) 6%
Canada (5) 4%
Ukraine (5) 4%
Puerto Rico (4) 3.5%
Cuba (3) 2.5%
Germany (3) 2.5%
Japan (3) 2.5%
Argentina (3) 2.5%
Dominican Republic (2) 1.75%
Poland (2) 1.75%
Congo (2) 1.75%
France (2) 1.75%
Cameroon (2) 1.75%
South Africa (2) 1.75%
Venezuela (1) 0.75%
Montenegro (1) 0.75%
Costa Rica (1) 0.75%
Australia (1) 0.75%
Armenia (1) 0.75%
Sweden (1) 0.75%
Colombia (1) 0.75%
Malawi (1) 0.75%
Bulgaria (1) 0.75%
Uzbekistan (1) 0.75%
Kazakhstan (1) 0.75%
Eire (1) 0.75%
Philippines (1) 0.75%
Uganda (1) 0.75%
Ghana (1) 0.75%
Wales (1) 0.75%
Jamaica (1) 0.75%
It's worth noting that extrapolating data from boxing and applying it to MMA is a deeply unscientific process because both sports enjoy different levels of participation and popularity in different territories. For instance there's not a single Brazilian boxer ranked top ten by The Ring, whereas fighters from that country would feature heavily in any global MMA rankings.
However it is possible to make an educated guess as to which nations would be the biggest winners if MMA did start to offer more opportunities to fighters below 125 lbs. And we can also see which countries are the major beneficiaries of the current status quo.
The country that immediately stands out statistically from the above figures is the USA. Below 125 lbs it produces just 8% of ranked fighters but above 125 lbs that number leaps more than threefold, to 25%. American fans probably boo flyweights for purely aesthetic reasons, but this lack of appreciation for lighter classes actually reduces opportunities for fighters from certain other regions.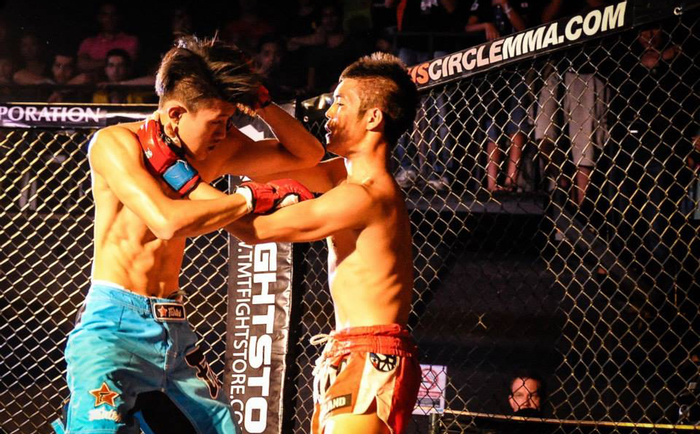 The US seems to be the country with the most to lose (at least in terms of diluting its statistical dominance) from an expansion of lighter weight classes in MMA. By contrast the biggest beneficiary would almost certainly be the Philippines. It produces less than 1% of all ranked boxers above 125 lbs (and that figure will probably drop to zero after Manny Pacquiao's impending retirement) but 17% of ranked boxers in the lower divisions.
Thailand is in a similar situation, with 14% of the ranked fighters below 125 lbs, and not one competing above that threshold. The country currently has five boxing world champions, ranging in weight from 105 – 118 lbs. Meanwhile Dejdamrong Sor Amnuaysirichoke recently won the 115 lbs title with ONE Championship, the only major international MMA promotion to have an active strawweight division.
To win that belt Dejdamrong beat Roy Doliguez from the Philippines, which also has an abundance of talent competing below 125 lbs both in boxing and MMA. Another Thai titlist was Rambaa Somdet who won the 115 lbs title with Shooto back in 2009 but was eventually forced to move up to flyweight in search of international opportunities.
Fight fans in traditional MMA territories like the US and Canada might have little to no interest in the lighter divisions. But places like Thailand, the Philippines and Mexico would just be happy to one day have a UFC champion to call their own and introducing titles at 105 lbs, 110 lbs or 115 lbs would dramatically increase their chances of doing so.
Check out these related stories:
Can John Dodson Kill the King?