Paul Daley Wants "Dream Fight" with Wanderlei Silva
After a prolonged and highly-publicized legal scuffle with the UFC, MMA legend Wanderlei Silva has been released from his contract and is now a free agent. Of course, Silva still has a fairly sticky situation to sort out with the Nevada State Athletic Commission, who handed him a lifetime suspension for dodging an out-of-competition drug test, but suddenly, the future looks somewhat bright for the former Pride middleweight king. Provided he's able to squash his beef with the NSAC, the 39-year-old might even be able to return to competition in the not so distant future.
Of course, that possibility is likely to divide fans. For some, or perhaps most fight fans, a Wanderlei Silva comeback is not so thrilling a notion. While he did win his last fight, knocking out Brian Stann in a 2013 slugfest, the fact is that the aging legend is a tough 4-6 in his last 10 fights and has had his power shut off more than a few times in recent years. His best days certainly seem to be behind him, so perhaps it'd be smarter for him to stick with the retirement that he announced when his drug test issues first came to light. Then again, some fans are likely to support a Wanderlei Silva comeback. While it's hard to imagine him hanging with the best middleweights and light heavyweights in the UFC, there are some compelling possibilities for him outside the organization—namely in Bellator and Rizin.
In Bellator, for example, Silva might be paired with Muhammed "King Mo" Lawal or even step onto the canvas for a rematch with a fellow fading legend in Tito Ortiz. Under the Rizin banner, the possibilities are even more exciting, as Silva could, in theory, find himself in the ring with fellow Pride legend Fedor Emelianenko. According to a report from Bloody Elbow, Rizin Vice President Jerry Millen is far from opposed to this idea.
Really, should Silva work out a deal with the NSAC and opt for a return to competition, there are plenty of obvious choices from him out there. And then, of course, there are the not so obvious choices—say, for example, a scrap with Bellator welterweight contender Paul Daley.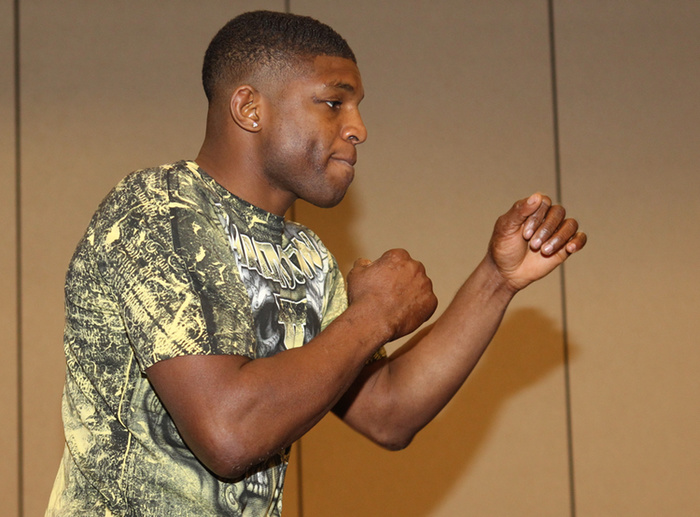 Now, we know what you're all thinking. While the British striker has missed the division's 170-pound cap on several occasions, he is a natural welterweight. Silva, meanwhile, has spent his career at middleweight and light heavyweight. That said, we're not just pulling this prospective matchup out of thin air. Daley has actually been calling for the fight fairly relentlessly.
In a recent post on his Facebook page, he addressed the possibility of Silva's arrival in Bellator or Rizin, saying:
"Wanderlei Silva is coming to Bellator/Rizin?... would love to fight the Legend. 185lbs no problem."
Days later, when he was asked about his dream fight in a video posted by MMA Digest, Daley echoed this sentiment again.
"Wanderlei Silva is my dream fight, definitely," he said. "I'm pretty sure I would knock him out within a round. If you're a Wanderlei fan and you're on his Twitter or whatever, go tell him that."
And finally, on Tuesday afternoon, the British welterweight took to Facebook again to clear the air about a few of his recent claims.
"Please ignore the 'stories' saying I would KO Conor McGregor, I didn't make a direct 'statement' like that," he began. "I did however make a statement that I would KO Wanderlei Silva, as he's been linked to Bellator and it's a fight I'd love to take."
With names like Fedor Emelianenko and Tito Ortiz in the hat, a beefed-up Paul Daley is hardly the most logical choice for a potential Wanderlei Silva comeback fight. Then again Bellator's next tent-pole event is headlined by a fight between a 51-year-old Ken Shamrock and a 49-year-old Royce Gracie, and co-headlined by street fighting imports Kimbo Slice and Dada 5000. Rizin, meanwhile, has built itself entirely around the late-career comeback of an aging legend in Emelianenko. Neither organization's matchmaking strategy has been particularly logical lately, so a Silva vs. Daley bout is not really that far flung an idea. And let's get real. Silva and Daley own a combined 52 knockouts. If the two brick-fisted strikers were paired in the Bellator cage or Rizin ring, we'd all be glued to our screens on fight night.
Of course, all of this depends on Silva's working out a new deal with the NSAC and Daley's getting by Andy Uhrich at Bellator 148 on January 29. That said, it's a seriously fun matchup to think about and, outlandish as it may be, there's undoubtedly a little part of every fight fan that is interested in seeing it happen.
Check out these related stories:
A Look Back at The Iconic Career of Wanderlei Silva
So I Trained with an Axe Murderer
The 10 Pre-Fight Habits of Highly Successful MMA Fighters