Thai Spirit: The Heart and Soul of Fighting
This series, shot at the Haad Rin Arena (Koh Phangan, Thailand), gives a closer look at what's inside the Muay Thai fighter's heart and soul.
Muay Thai is a sport that mixes its physical side with an aura full of spirituality and a certain dose of violence. These aspects come together in the arena, the space where men and boys confront each other throughout the night and entertain supporters and gamblers that seek fun, blood, or money.
Sport and religion? Muay Thai is a national passion in Thailand. It's everywhere: At the busy capital of Bangkok, on the beautiful islands, on TV, and at the bars. Beyond the sportive appeal that captivates everyone, a large number of western fighters come to Thailand seeking knowledge, spirituality and the spotlight in the cradle of the sport. The strong fighting culture attracts the attention of locals and visitors.
The smoothness and delicacy that reminds us of dance moves, the live traditional music, the act of praying before the combats, the Buddhist tattoos, all stand in contrast to the action this spectacle shows throughout the evening.
This is not just a sport. It must be something else.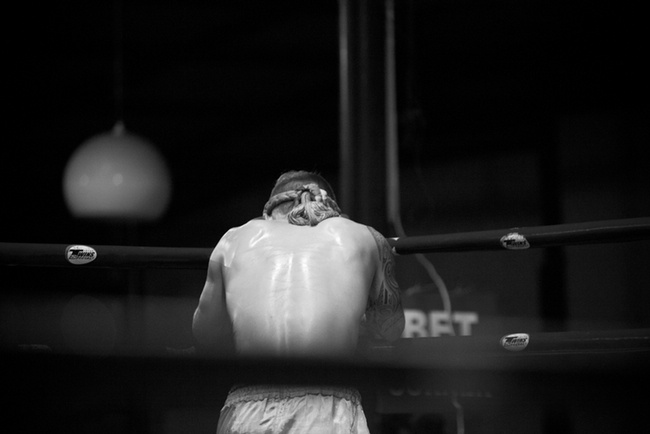 See more of Rafael's work on his website and on Instagram.
Check out this related story: