Ralek Gracie's Metamoris is a submission-only grappling event where the world's best jiu jitsu players, wrestlers, and MMA stars are chosen to compete in 20-minute bouts. The fourth event was held this weekend at the Petersen Automotive Museum in Los Angeles. The event streams live to ground-fighting nerds all over the world, but a couple thousand exclusive ticket-holders are able to see it in person. We attended the star-studded event, and were most impressed with the art direction. A logo-free white stage provided an incredible view of the action, and the entire experience felt intimate and cool.
Fashion photographer Stefan Kocev went behind-the-scenes to capture the fighters being showcased at the best presentation of grappling that we have ever seen.

In the first match of the night, Australian jiu jitsu star Kit Dale faught Gary Tonon. Below, Kit leaves the stage with his coach after being defeated with a guillotine choke.


To Brazilian jiu jitsu legends—Saulo Ribeiro and Rodrigo "Comprido" Medeiros showed off the competition style of the old guard. Their exciting 20-minute match was full of technical judo and grip-fighting.

Vinny Magalhaes vs. Keenan Cornelius. Two of the most current and talented jiu jitsu players fought to a draw in a bout dominated with the 50/50 guard.

The crowd was filled with UFC stars, including Anderson Silva.

There was a "secret fight" that was not announced until just before the bout. Hawaiian grappling legend Baret Yoshida was told he would be up against Jeff Glover, another early standout in the sport. Jeff was commentating the event, and took his suit off and jumped on stage, much to the excitement of the crowd. They faught an incredibly technical and unorthodox match, which ended in a draw.

Martial Arts comedian Renato Laranja.


Mixed martial arts icon Josh Barnett challenged no-gi jiu jitsu expert Dean Lister. The "Warmaster" used strong catch-wrestling to tire Dean down, and submitted him from the scarf hold position. It was the first time Dean had been submitted in over a decade, making it the most dramatic match of the entire event.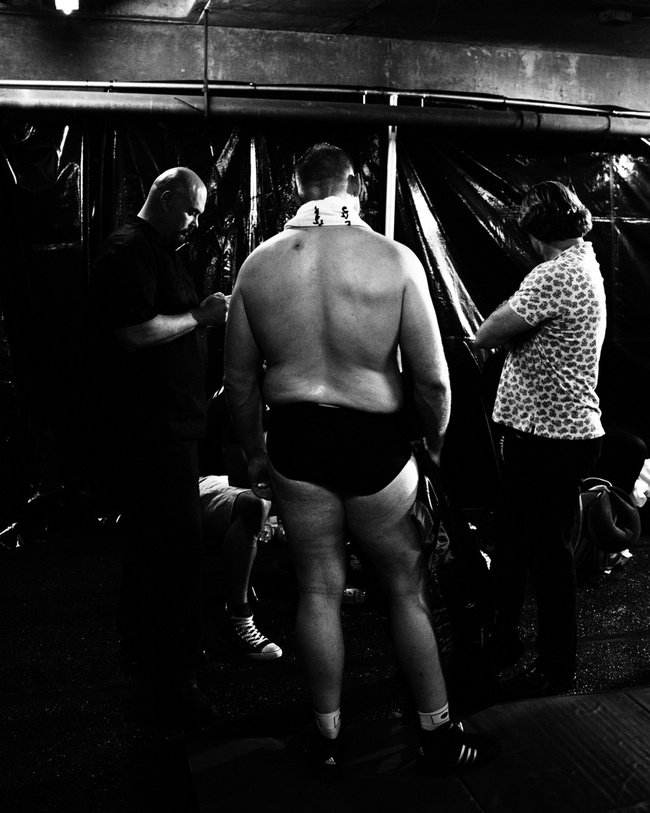 In the main event, Chael Sonnen competed against the wishes of the Nevada State Athletic Commission, and took on one of the best (if not THE best) competitive grapplers in the world, Andre Galvao. This match-up is the epitome of what makes Metamoris so great—two fighters from different parts of the sport coming together purely for the love of the game. Andre took Chael's back and submitted him with a Rear Naked Choke.
Check out more of Stefan's work on Instagram.
Check out these related stories:
The Heavyweight Title Fight Everyone Should Be Talking About
The NSAC Plays Chicken with Chael Sonnen
Chael Sonnen and His Metamoris Dilemma