The Golden Age of Boxing: Capturing 'Schlitz Bouts' in LA
Last week, Schlitz Brewing Co. teamed up with a creative marketing team to put on a vintage boxing event at the Hollywood Athletic Club. Located on the world famous Sunset Boulevard, the event had everything you would imagine a swanky 1920s era fight night to have. The event staff, the fighters, and everyone in attendance were in early 20th century fashion, which added to the already impressive showcase that included a period-comedian, a Jazz band, an open-bar, and hand-rolled cigars.
There were four sanctioned amateur boxing matches, surrounded by all the bells-and-whistles. Even the cornermen had Newsboy Caps and suspenders on. "The Schlitz Bouts, a Night of Heritage Boxing, Style and Entertainment," was truly a unique and transformative boxing experience.
We took fashion photographer Stefan Kocev with us to do justice to such a sexy event. Check out his work, which includes images of the performance by the LA Follies dance troupe, and locally trained boxers Mark Wade, Tenoch Nava, Jermaine Powell, Hassan MacDowell, George Alvarez, and Dharmveer Sharma.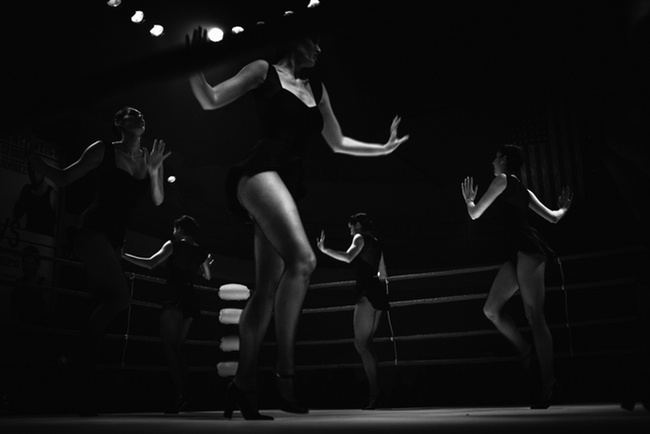 See more of Stefan Kocev's work on his Instagram.
Check out these related stories:
Metamoris 5: Portraits After the Fight
Home Grown on Kaua'i: Dustin Barca's Tradition of Fighting
Darkness Before Dawn: A Fighter's Road to Recovery
The House of Rickson: An Afternoon in Rio with Jiu-Jitsu's Royal Family
Darkness Before Dawn: A Fighter's Road to Recovery