UFC 186 in Montreal: Prelim Preview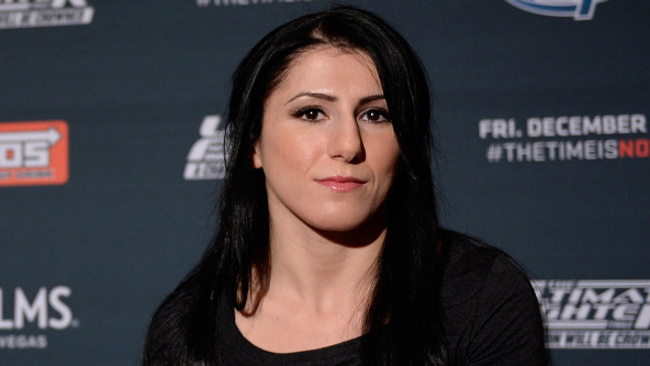 This weekend, the UFC returns to Montreal, Quebec, Canada for UFC 186. The card's lineup has seen its share of shifts, as the injury bug and other matchmaking foils have deprived it of fights like TJ Dillashaw vs. Renan Barão, Rory MacDonald vs. Hector Lombard, and very nearly of Quinton "Rampage" Jackson vs. Fabio Maldonado. At the end of the day, however, the UFC's return to la belle province does offer a good deal of excitement. Its main event features a compelling title clash between dominant flyweight champion Demetrious "Mighty Mouse" Johnson and Norifumi Yamamoto protégé, Kyoji Horiguchi, while the rest of the main card features big names like Rampage, Maldonado, Michael Bisping, and C.B. Dolloway. Then, of course, there are the prelims.
Throughout the UFC 186 prelims, there are plenty of great bouts to look forward to. We'll be treated for a slew of stirring scraps across four of the UFC's most stacked weight classes, and really, some of the best fighters that Canada has to offer. Let's take a closer look. Since this is a Canadian card, we'll make like Drake and start it from the bottom.
The first bout of UFC 186 is a strawweight fight, pairing Conor McGregor teammate Aisling Daly with Canada's own Randa Markos. At a glance, this one looks like the Daly's fight to win or lose. She's far more experienced and, with 5 KOs and 8 subs to her name, has the kind of well-rounded skill set to give any strawweight on the roster problems. Despite the Irish fighter's advantages, however, Markos is actually pegged as the favorite. This can be attributed both to the Canadian's proficiency at defying the odds in the past, and the fact that Daly has had to cope with a last-minute opponent change, having originally been scheduled to fight Claudia Gadelha at UFC Fight Night 64 in Poland.
The second bout of the UFC 186 undercard pairs two of Canada's best female bantamweights. In one corner, we'll have Quebec's Valerie Letourneau, a Tristar rep who is currently riding a two-fight win-streak. In the other, we'll have Ontario's Jessica Rakoczy, a former pro boxer and TUF 18 finalist who remains winless in the UFC. It's Letourneau's chance to gain some solid footing in the bantamweight division, and probably Rakoczy's last chance to keep her job with the UFC. The stakes in this one are high, and that means fireworks.
Next up is a welterweight fight between Nordine Taleb, another Tristar fighter on a two-fight streak, and the brick-fisted Chris Clements, who steps up on short notice to replace Cláudio Silva. It's a big opportunity for Taleb. In victory, the 33 year old will enjoy a 3-fight streak and will probably get a noteworthy step up in his next bout. Clements, on the other hand, will look to assemble a win-streak of his own, having gone 1-1-1 in last 3. This is no welterweight contender fight—miles from it—but the fight-ending power of both men, coupled with the implications of a win or loss for either, mean that this one will probably be a thriller while it lasts.
Up next is the first bout of the televised prelims, a lightweight bout pairing TUF: Nations runner-up Olivier "The Quebec Kid" Aubin-Mercier with David "Bulldog" Michaud. Both lightweights have only tasted defeated once before and will duke it out to avoid a second loss. The question is, can Michaud impose his will on the feet, or will he fall victim to the subs that have stopped all but one of The Quebec Kid's previous opponents? The odds suggest the latter outcome.
After Aubin-Mercier attempts to lock up his sixth submission win, the only man to defeat him, TUF: Nations winner Chad Laprise, will put his perfect 9-0 record on the line against bearded Californian bomber, Bryan Barberena. Barberena, who has knocked out all but four of his previous 12 opponents—including Joe Ellenberger in his UFC debut—will look to build on a solid, 7-fight streak. What we have in this fight, then, is two talented prospects, each eager to stand out in the UFC's most stacked division.
Next, we've got perhaps the most exciting bout of the UFC 186 prelims. It's a clash between BC's Sarah Kaufman and Ontario's Alexis Davis, who have fought two times before—one of those bouts being a 2012 fight of the year contender in Strikeforce.
This time around, Kaufman will look to make it 3-0 against Davis, and establish herself as a bona fide contender for Ronda Rousey's well-guarded belt. Sure, she's lost to the champ before, but at this stage, who hasn't? With a win at UFC 186, she'll have as strong a claim to a title shot as any bantamweight on the UFC roster. Davis, on the other hand, will look to rebound from her own loss to the champ, and even the score with an old foe in the process. With names like Maldonado and Rampage on the card, this bout hasn't received the credit it deserves, but don't be fooled: it's a strong contender for Fight of the Night honors.
The final bout of the prelims pairs the battle-hardened Joe Riggs with Quebecois slugger Patrick Cote. Together, these two welterweights have fought nearly 90 times, and tussled with the likes of Anderson Silva, Tito Ortiz, Matt Hughes, and even beloved referee Herb Dean. They are, deservedly so, the biggest names on the UFC 186 undercard, and today remain as entertaining as ever.
In Cote, we have a pioneer of Canadian MMA who has given his career new life with a drop to welterweight. He'll look to rebound from a September decision loss to Steven Thompson. Then there's Riggs. Between winning Bellator's Fight Master, blowing his hand to smithereens while cleaning a gun, and losing his UFC homecoming to Ben Saunders, he's had a turbulent few years. He'll look to get his career straightened out with a big win over Cote, one of just a few fighters on the UFC roster who can rival his pan-promotional, multi-divisional experience. If it's not abundantly clear yet, we'll reiterate: this will be a fun one, and a treat for old school fans.
It's easy to mourn the loss of some of UFC 186's cooler bouts, but the fact remains: it's still a solid card, offering an intriguing title fight, an anticipated UFC comeback, and a deep preliminary bill, packed to the edges with some of Canada's very best fighters. Whether those Canadians win, or come up short to the ire of the Montreal crowd remains to be seen, but either way, UFC 186's undercard should not be missed.
Check out this related story:
An Underdog Approaches the Untouchable Mighty Mouse